WHOOOOOOOOOOSH!
I cannot believe that it is already Friday. Thought I would do the Friday Five today that
The Sowell Life
offered over on her blog. This week has truly blown by in a huge whoooooooosh! Seems like I was just . . .at She Speaks.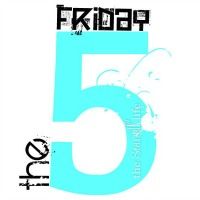 1. On Sunday morning bright and early, I left North Carolina for the drive home. I had been at the She Speaks 2013 conference and you can read all about it in previous posts. It was amazing. I had grand plans of getting home early and getting ready for the week but I found that after driving seven hours and attending workshops for three days . . .I was pretty useless. So I sat and basked in the glow from the wonderful weekend.
2. Monday morning dawned bright and far earlier than I wanted. It was back to work. I awakened amazingly refreshed and renewed and ready for the day. When you work at a church, it is a really a good thing to awaken in a good mood :-) It is so hard to be in ministry if you are grumpy - really!! I know that we are to have joy in our hearts at all times but sometimes that "humanness" takes over. I'm just keepin' it real here. In any workplace . . .whether it is the corner grocerystore or the church . . .we are all in ministry and it is so much easier if we are well rested. The joy of the Lord is indeed our strength but a good night's sleep and some renewal of our own souls goes a long way.
3. Tuesday's alarm clock sounded bright and early - 5:00 a.m. We had our staff retreat away day. We did alot of our fall planning while spending the day at a church member's farm - Horses Horses!
3. Tuesday night brought 21 young professionals to our house for our weekly study. Served big wheel sandwiches and great slaw. Must share recipes!
4. Wednesday and Thursday brought more work days and complete and total exhaustion and a huge rainstorm and a lack of sleep ... All of which led to the writing of yesterday's blog "devotion." My brother-in-law is fine and we are giving thanks. He essentially drowned ...and was resuscitated ...and today I found out that a friend had to pull over for the emergency vehicles to pass on Wednesday and prayed for the "unknown person" and then when she read my blog realized that it was Bill! Isn't God amazing?
5. Friday brings the beginning of a great wedding weekend. We are all checked into a nice hotel surrounded by lots of good friends.
Tonight we will be on a riverboat and all weekend long we will be having fun. Lauren had to drive down early for the bridesmaid's luncheon so the four of us rode down together.
A funny happened this morning! I wore a new skirt to work this week and I went to throw it in the washer today and the giant price tag was still attached! I hope it wasn't hanging out all day at work and no one told me!!!
So .... How about your week? Did it go by in a whooooosh?